What problem did you have before ordering our service?
Our company TRACO Computers s.r.o. is the only partner of Apple for education in Slovakia, Authorized Education Specialist. As part of the Recovery Plan, projects are being prepared for the field of education, where we would like to offer Apple products for education in these projects.
We needed to find out the state of ICT technology equipment - we were particularly interested in tablets, the location of primary schools in Slovakia. We needed to conduct a survey on approximately 1,500 of the largest primary schools in Slovakia.
Were your expectations met?
We were pleasantly surprised by the approach and professionalism of PARADIGMA. We were also surprised at how quickly they were able to do the necessary research for us.
What benefits have you gained thanks to our cooperation?
We managed to obtain a DB with current information on the state of ICT equipment in primary schools. We can continue to actively work with this knowledge. Cooperation with PARADIGMA brought us new experiences regarding the possibility of obtaining information. We used the call center services for the first time. We assume that we will also use them in the future.
Would you recommend us to others?
Certainly yes. We liked their professionalism with which they approach solving tasks.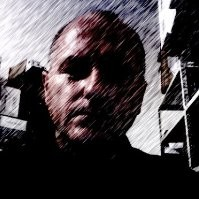 Andrej Kusenda
Adobe Certified Sales Professional Education
TRACO computers s. r. o.